The culmination of our five-day trip to the southwest was a wedding of some good friends of ours from NH/MA. Nahleen and Corey, in probably one of the funniest weddings we've ever attended, got hitched in the mountains north of Malibu on Friday. To the left we have the happy groom, Corey. Sonja was going for an ethereal feel for this photo. Isn't it cool how she was able to get the random face of a complete stranger to be completely in focus while our friends look all funky?
Now that is talent.
Next, it's my turn with the camera and an attempt at a shot of the happy couple...well, at least half of Nahleen's face and Corey's neck. This is actually my favorite picture from the ceremony. I'm sure that Nah and Corey will agree. I think we're going to frame it and send it off to them for their first anniversary. Corey's neck is particularly manly-looking, don't you think?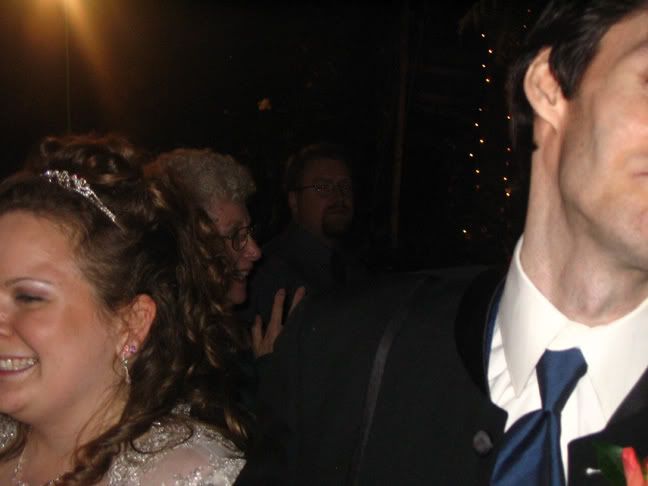 Now, Nah and Corey are one of the most entertaining couples we know. And their wedding cake was equally entertaining, and probably one of the coolest wedding cakes I've ever seen. Although they wouldn't let anyone eat the leaves. If you can't figure it out, they're supposed to be oreos.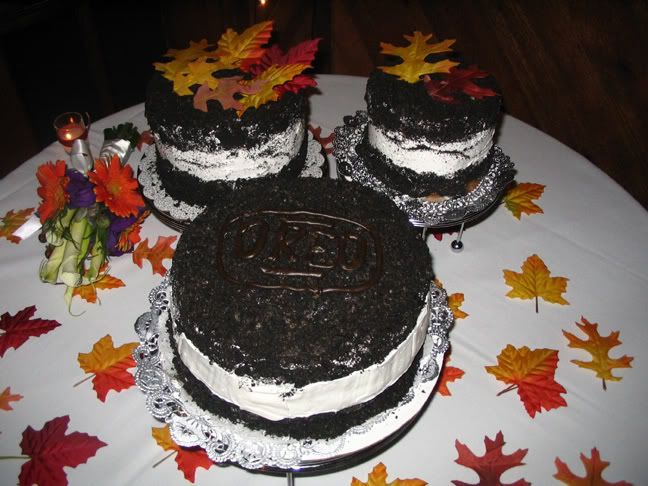 By the end of the evening everyone was pretty well spent. I'm not exactly sure what Nahleen was doing to Sonja to elicit such an...interesting...expression.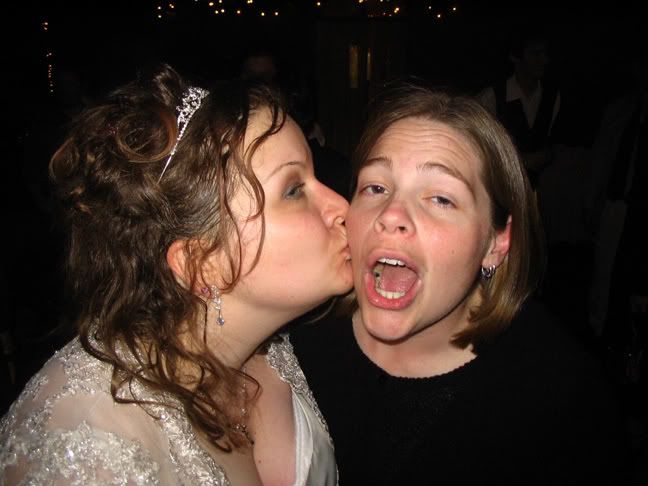 Sonja's going to love that I posted that picture.