Montezuma Castle National Monument
That's right, we're moving to Arizona! I accepted the position of Interpretive Park Ranger for both Montezuma Castle and Tuzigoot National Monuments. All the waiting, stressing, and unemploying has been worth it. Particularly since, out of all the parks that I've applied to in the last six months, this one topped all of our lists of places we wanted to relocate to. Not only are the two park units I'll be working at (three, if you also include Montezuma's Well) very cool, and a nice change of pace from Kenai Fjords, the area is full of nifty opportunities for Sonja, as well.
Sedona, for instance, is the location of one of the world's mysterious energy vortices. Always a bonus, I say. It is also a big hippy hangout, so there will be lots of yoga-ing and health fooding available. And we'll be less than an hour from Flagstaff, home of Northern Arizona University, which apparently has a rockin' music degree program. The area is also home to Kunzang Palyul Chöling, a Tibetan Buddhist center in the Nyingma tradition.
But I think I am most excited to see one of these:
Or maybe a couple of these:
Did you know they actually have tarantula migrations in Arizona? That's gonna be way cool to see. But what I'm actually the most excited about is the opportunity for Sonja to see her first one of these: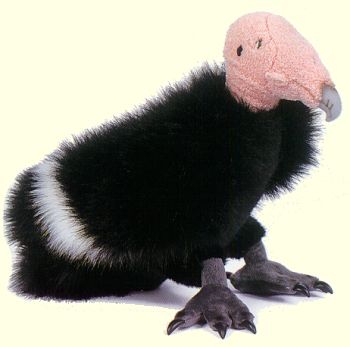 Except bigger. With real feathers. And more alive.
So we've still got a month to go before we move from Seward. And there are a lot of things to figure out still, such as deciding whether to attempt driving a U-Haul truck down the Alaska Highway in January while pulling our car behind it, or splurging a bit on a ferry ride down to Washington. The latter would cost about $1,500 more, but we'd bypass 1,876 miles of remote and wintery mountain driving. Oh yeah, and we should probably pack, too.