The past couple of weeks have been exciting, and it has certainly been fun thinking about what it's gonna be like living in Arizona. But I don't think the fact that we're moving had really sunk in...until now.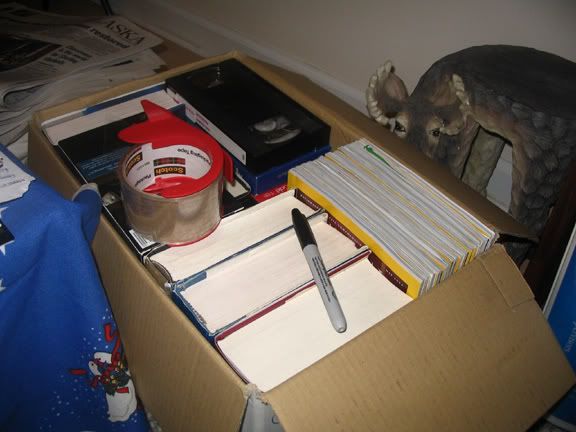 It's official. The first box has been packed. The first shelf has been bared (revealing an uncommonly impressive layer of dust).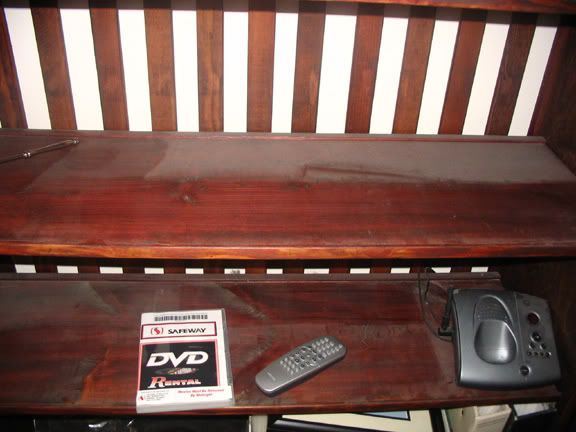 Now it has begun to seem real. We've also paid for our ferry tickets and reserved a U-Haul trailer, which we will need to pick up and begin to fill by the end of this week. Personally, I think it's rather impressive that, after nearly six and a half years of marriage, Sonja and I can still fit all of our worldly possessions into a 5'x8' trailer and a Subaru. I think it's a testament to the fact that this will be our fifth move in less than four years. It sort of forces you to limit your accumulation of "things" to what can be easily transported. Sure, we ended up needing to sell a few of the more unnecessary items...like our bed...but that just means that we'll have room to pack the things we really need, such as my Frodo Baggins action figures and both the DVD and VHS versions of the original Star Wars trilogy.


Gotta keep your priorities in line, you know. But we've still got almost two full weeks before we leave. Plenty of time to enjoy what has turned out to be a rather pleasant and snowy December here in Seward.
And lastly, now that my cool Neocounter toys decided to poop out on me, I only have my Little Red Dot map to show me where everyone is viewing my blog from. It's nice to know I've got fans in Iceland and on Baffin Island in the Canadian arctic. It also looks to me as though someone took time out from climbing Mt. Kilamanjaro. I'm still looking for that elusive Antarctican dot, though, so if anyone knows anyone who knows anyone down south, give them a little nudge in my direction.