I was recently informed that I have yet to post any pictures of our new house in Arizona on here, yet. So I figured it was about time I did that.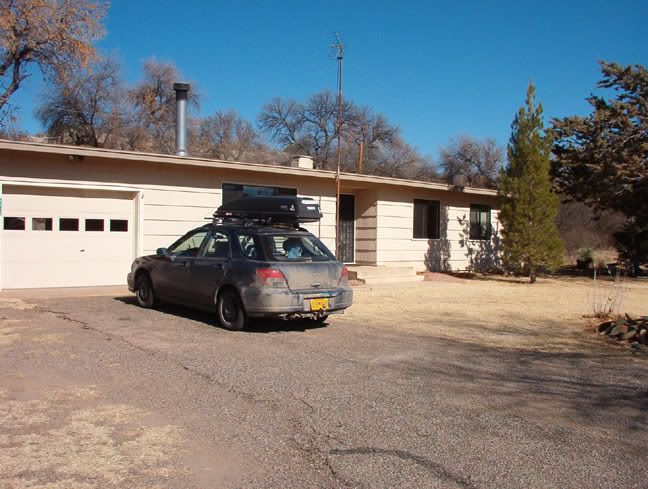 So, there it is. Fancy, huh? Actually, it's a really nice house. And it feels huge inside. Thanks to all the help Sonja's folks gave us, we're actually somewhat moved in, too. Although, as you see, we have yet to wash the Alaska Highway dirt off of our car. We'll get around to that someday, I'm sure. We're planning to keep our Alaska plates on for a month or so, however. Gotta show off that we're still Alaskans, after all.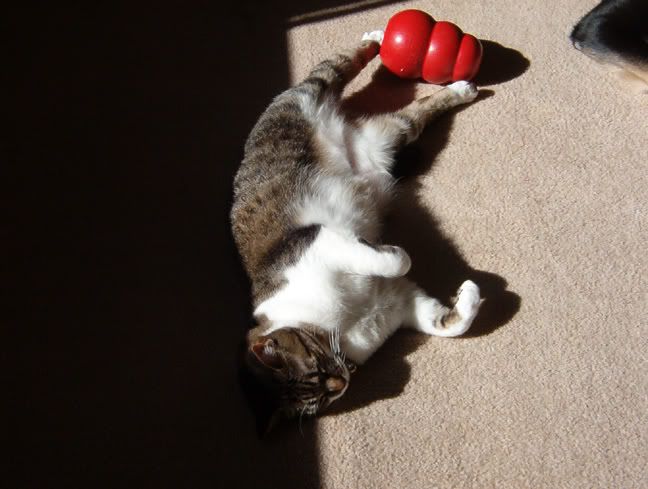 Here you see the living room carpet. Nice, huh? As you can tell, Annie in particular has discovered the joys of the Arizona sunshine. And both us and the dogs are realizing how nice it is to have a fenced in backyard. It gives them the opportunity to hang around outside all day instead of being cooped up in their room. They also get to bark at the javelinas through the fence every morning. We haven't had them showing up right outside our window since the whole "quail block" incident, but they do frequent the woods behind our house quite regularly. So, there you have it. The Arizona house. Stay tuned, cuz in addition to photos of the living room carpet, I may post pictures of the dining room table. And perhaps even the bedroom door!